Meet Your Clovis Dentists, Dr. Hibbard and Dr. Lopez
Jeff Hibbard, DDS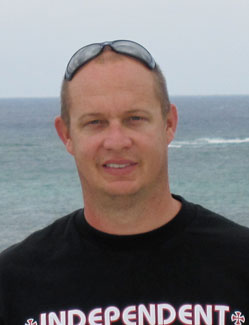 From Dr. Jeff Hibbard:
I grew up in Clovis where I graduated from Clovis West High School in 1990. After high school, I attended Fresno State where I was a member of Sigma Chi fraternity. In 1997, I graduated from University of the Pacific School of Dentistry in San Francisco, moved back to Clovis, and began my dental career.
My wife and I have four children. As a family, we enjoy spending time together at the beach, in the mountains, camping, and boating. Some of my interests are photography and Brazilian Jiu Jitsu, which I teach at a local MMA gym. I also collect antiques, Yoda and other Star Wars memorabilia.
Since I began practicing dentistry in 1997, I have continued the legacy of my father Dr. Buzz Hibbard who began practicing in 1965. Here at my office, we provide state-of-the-art dentistry with the newest technology all in a low-pressure comfortable setting. By investing in the advancements in technology, I am able to provide the best possible treatments for our patients with fewer appointments and greater comfort.
I look forward to meeting you.
Chris Lopez, DDS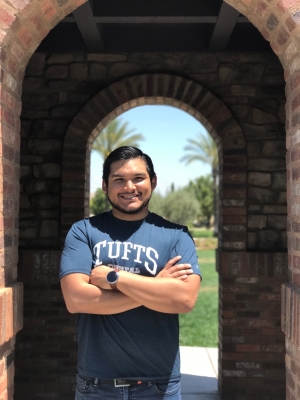 From Dr. Chris Lopez:
I was born in the Andes Mountains of Peru and moved to Fresno in 2000. I graduated valedictorian from Bullard High School and attended Fresno State, where I received a BS in Biology and a BA in Philosophy. Within a few months of graduating from Fresno State I married my wife and moved to Boston, MA to attend Tufts University School of Dental Medicine.
After having experienced year after year of harsh winters and humid summers, my wife and I realized that the East Coast wasn't for us and so we returned to the Central Valley. We were thrilled to come back and be able to spend time with our family which is very important to us, as well as enjoys our favorite pass times with our close friends which include camping, playing disc golf, tabletop gaming and watching sports games.
I'm thrilled to be a part of the Hibbard Dental Care family and to partner with dental professionals who have a genuine care and concern for the oral health of our community.